The process of installing is a little different than what you're used to. Please follow the instructions below.
The following mobile devices/browsers are supported: iPhone/Safari, Android/Chrome, Android/Firefox
iOS device using Safari Browser
From this page, Click on the share icon

at the bottom of the browser (Note: you may need to hide stored logins and keyboards to display this option). From there you choose the "Add to Home Screen" option. Then choose "add".
Android using Chrome Browser
From this page, look for a pop-up at the bottom of your screen that looks similar to this: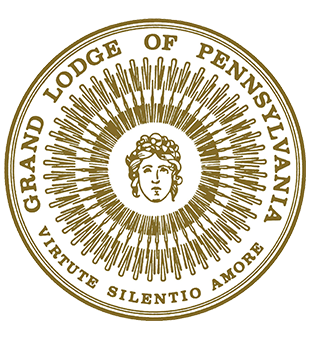 Add to Home screen
Tap "Add" on the pop-up.
or
Click on the menu in the upper right side of the chrome browser. This looks like three dots stacked vertically

. There you will choose the "Add to Home Screen" option. Then choose "add".
Android using Firefox Browser
From this page, look in the address bar right next to the url you will see what appears to be a house with a plus sign in it

. Click this button and select the "Add to Home Screen" option. Then choose "add".
NOTE: Your add to homescreen option may be in a menu. Look through the drop down options in Firefox for the option to "Add to Home Screen"
Now close the browser and look for the app on your home screen keeping in mind that it may be on the last page if you have several pages of apps installed. Upon opening you will log in with the username and password you have set up for your member portal.
About the App
The Grand Lodge of Pennsylvania App is built using a technology called Progressive Web Applications (PWAs). This technology is intended for applications that access, update, and utilize information from a private central server.

Traditional or native apps were intended for software that runs directly on the phone or tablet. The traditional method requires all code go through an approval process and meet strict guidelines set by the app stores. This process poses several hurdles that delay a developer's ability to update and enhance an app. Further complicated by the fact that not all users update apps at the same time resulting in a user-base with varying versions of the software.

While PWAs are relatively new, they offer several distinct advantages over traditional apps. PWAs install, function, and feel like a local app but use the native browser as a shell to access code and data in your Grand View server. This allows us to create a unique app for each jurisdiction, update instantly, and ensure everyone is on the same version.
Is it a real App?
Yes! PWAs or Progressive Web Applications are real apps that install through a browser on your device. By installing through a browser the app is regulated by the permissions and restrictions of the browser alleviating the need to go through app stores for distribution. This allows many advantages over traditional apps without the hassle of going through the app store's approval process.
Is it private/secure?
Yes, the app is secure as all information is transmitted and stored using industry-standard encryption practices. If you choose to have the app keep you logged in or have your phone manage the password for your app, we suggest you make sure your phone has a password or biometric security enabled to prevent someone from accessing the app should your phone be lost or stolen.
Does the app track my location?
The app does not track your location. If you allow your location to be shared with the app for finding meetings or businesses, that location information is used once and is not stored for tracking purposes.